What Up?
What does the universe hold?
What can you see tonight?
Jan 30: Moon, Venus, Jupiter, Orion Nebula, Andromeda Galaxy, Clusters (Pleiades, Double).
Cool events upcoming: Annular Solar Eclipse: May 20. June 5: Transit of Venus.
Four Types of Observing
AstroPhotography
Deep Sky/Dark Sky
Biggest Difference in what you can see: the brightness of the sky (location)
Naked Eye, Binoculars, Telescope
Hubble vs. What YOU can see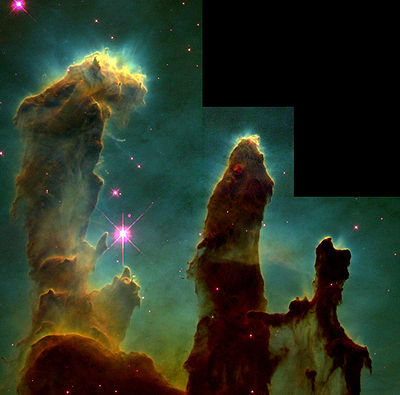 Targets with Great Visual Detail
Sun (with appropriate filters!), Moon, Jupiter, Saturn
Star Clusters, Open and Globular
Orion Nebula
The Messier List (Bring the Poster)
Free Resources Available to You Right Now
Camera vs. Eyeball
Creation vs. Connection
Getting Started
This site: GoOutLookUp.net. Links.
San Diego Astronomy Association: SDAA.org
Star Parties (many scopes) monthly at Balboa Park, Mission Trails, Sycamore Canyon, etc.
Go Outside. Look Up. Learn some constellations.
---
Personal Equipment-buying Guide (reference Orion's, add used)